October 17, 2022 | Helly Hansen 
What is pile? Pile is a type of fleece and is often called a teddy jacket. Warm and soft, pile is famous for its cozy, sherling look, but there's more to the technology than just style.
Helly Hansen invented pile over 60 years ago, and the technology has continued to evolve over time. Get to know the surprisingly technical and anything-but-ordinary pile.
THE FIRST INNOVATION, FIBERPILE
In 1961, Helly Hansen created the ideal breathable midlayer: Fiberpile. At first glance, Fiberpile looked like fleece, but it was actually a sophisticated technology with one of the highest warmth-to-weight ratios available. Because it maintained its thermal qualities when wet, it was a favourite with lumberjacks in Scandinavia.
Why did this midlayer keep people so warm? The properties of the original Fiberpile were better than typical fleece. The open structure was breathable and had a higher loft. Therefore, it trapped air for insulation. Because there was a relatively great distance between the fibres, it was easier to blow air through Fiberpile. Therefore, it breathed better than the original fleece. When you put something on top of Fiberpile, it kept you warmer . . . it was the ideal midlayer, as it remains to this day.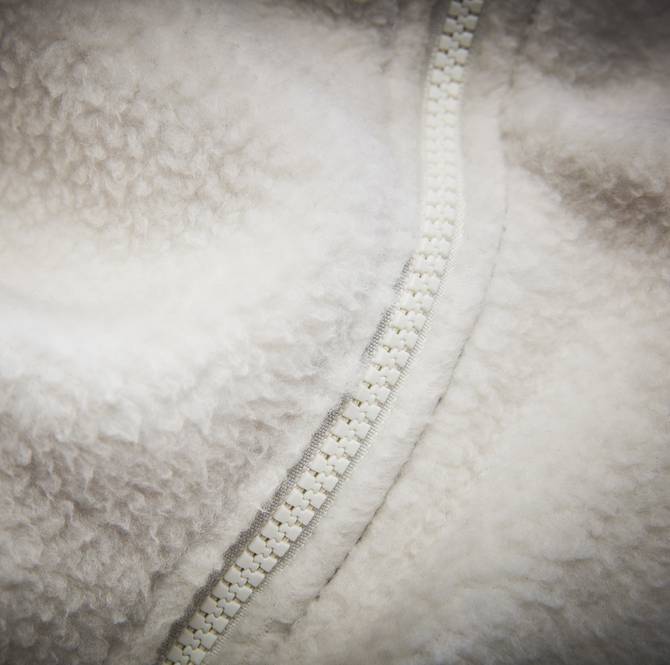 PILE VS STANDARD FLEECE
What is the difference between pile and fleece? Pile has a different fiber structure that makes it warmer than fleece. But because of its looser structure, it's less wind-resistant. Below is a more detailed view of the difference between pile and fleece.
Pile insulates better than most fleece. Pile is knitted to simulate animal fur with the fibers vertically oriented. Therefore pile provides a larger volume of air for fabric thickness, effectively 5 mm (0.2 inch), and hence a higher insulation-to-weight ratio. 
Pile structure is open, so it provides very good ventilation too; consequently, it has proven to be a preferred material in high-energy activities in the cold (for instance, lumberjacks engaged in high physical work at cold temperatures). 
Fleece holds less air than a pile structure with the same weight. It is made using a regular terry-loop knit which is brushed to trap air,
Fleece provides more wind resistance and has a denser structure, but permits less ventilation or air permeability. This might be an advantage or a disadvantage depending on the activity and wind chill factor  
Both pile and fleece can be used underneath a jacket shell fabric if wind chill protection is needed. This is important to keep in mind when layering because neither pile nor fleece will provide much wind protection
Both types of fabrics provide high breathability or low water vapour resistance because these fabrics are typically made of synthetic fibres. Consequently, moisture can be released from the insulation layer so that the insulating capacity is maintained.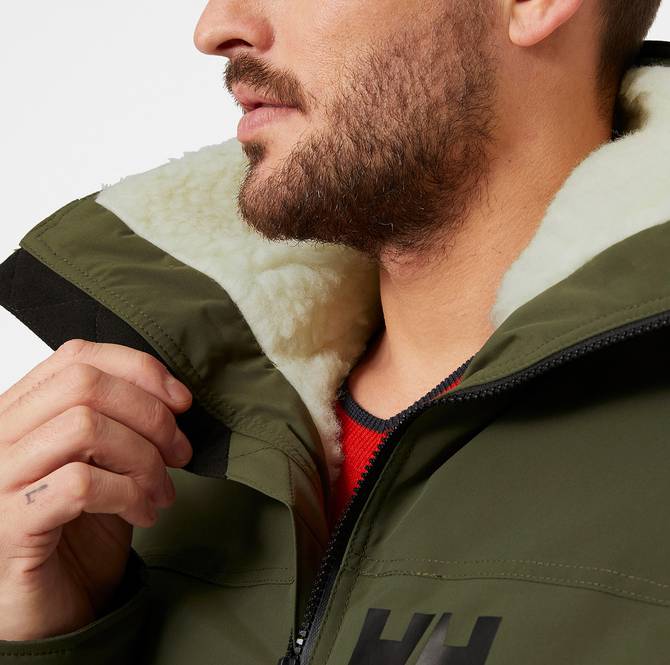 FROM WORKWEAR TO CABIN FAVOURITES
Since 1961, midlayers have expanded to countless different materials, but Fiberpile, (today's version simply called "pile"), remains one of the warmest and cosiest around. Originating with lumberjacks, today's workers still love pile, and pile jackets are still best-sellers within our workwear line. Beyond its technical qualities, it might just be the lumberjack look that makes it an all-time favorite. Or maybe everybody loves pile because it's just so warm and soft.
SHOP FLEECE AND PILE