February 23, 2023 | Helly Hansen
For over ten seasons, our Odin collection has been designed with and for professionals to deliver weather protection in versatile, functional designs. With LIFA INFINITY PRO™, the Odin 9 Worlds Infinity Shell Jacket delivers professional grade performance without any added chemical treatments.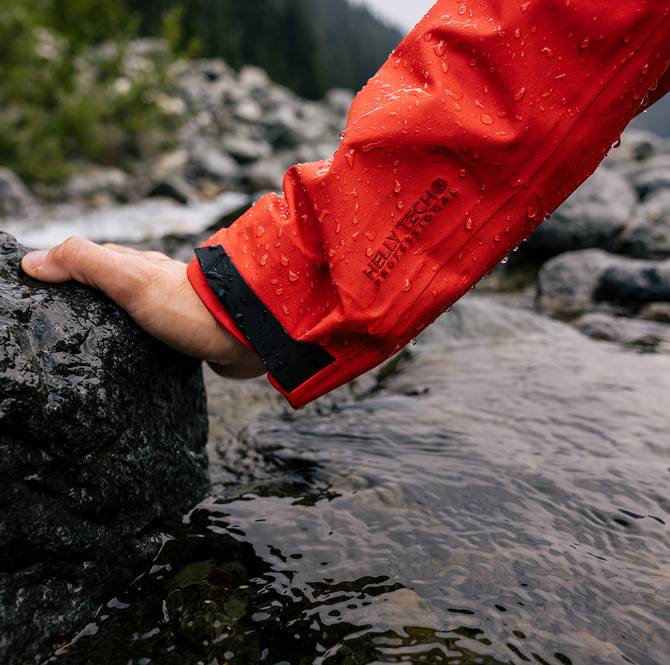 Extremely waterproof/breathable LIFA INFINITY™ Pro gives everlasting water repellent performance without the use of chemicals or need to reproof the jacket
THE BEST JUST GOT BETTER
In 2017 we launched the Odin 9 Worlds Jacket. Nominated as Gear of the Year by Outsider Magazine, it became a favourite among mountain lovers to tackle harsh weather and tough terrain. Three years on we launched a second iteration, the Odin 9 Worlds 2.0 Jacket. The cleaner and lighter design offered improved 2-way entry pockets together with a harness and backpack compatible fit. Both jackets were already waterproof, windproof and breathable, but this latest iteration took things a step further with our industry-changing technology.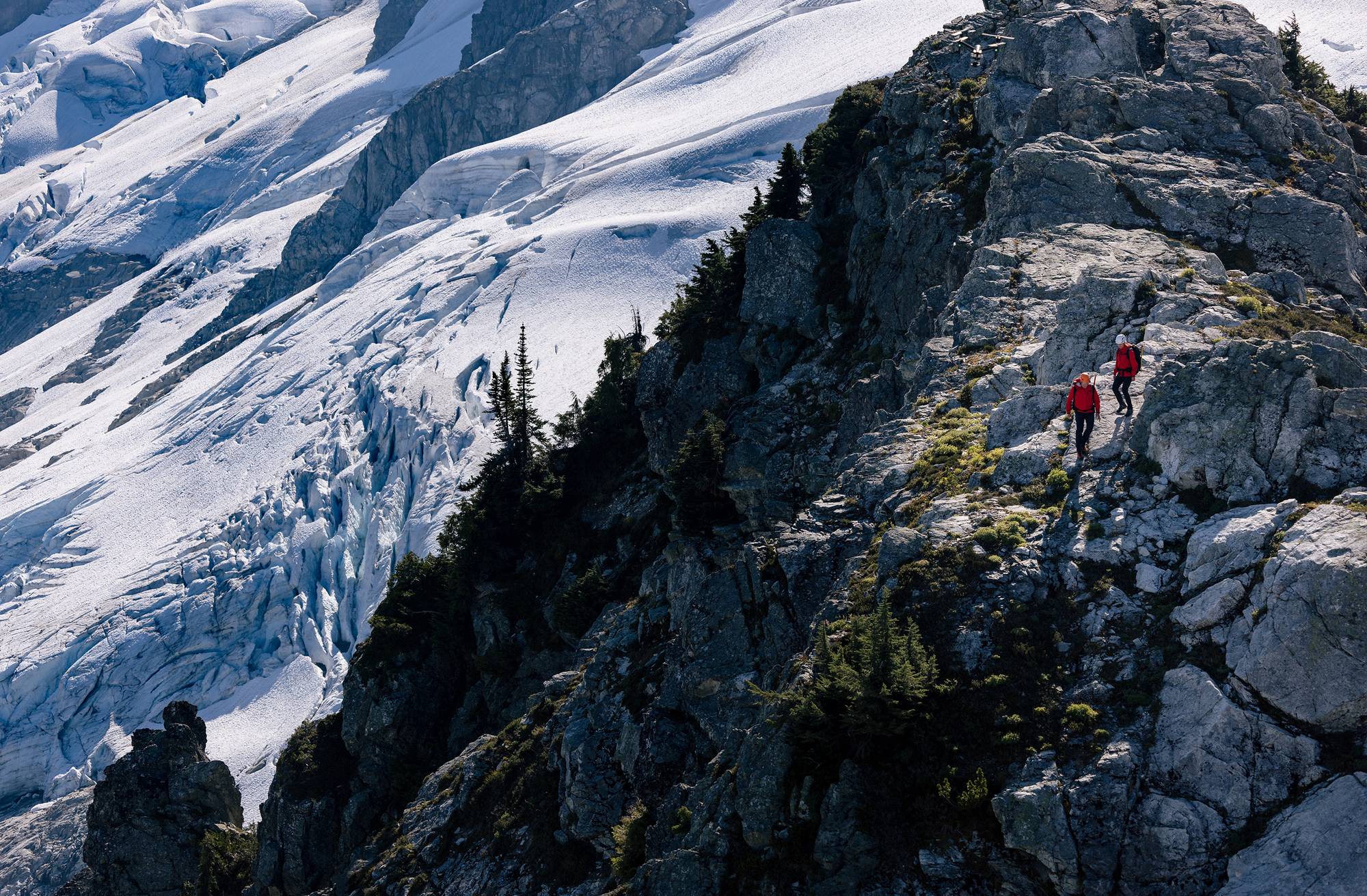 The jacket is compatible with a helmet and pack for long mountain days
PROFESSIONAL GRADE, RESPONSIBLY MADE TECHNOLOGY
We combined our own lightweight and hydrophobic (water-hating) LIFA® fibres with our fully waterproof/breathable LIFA INFINITY™ membrane to bring LIFA INFINITY PRO™. The technology, achieved without the use of chemicals, delivers everlasting durable water repellency without the need for the jacket to be reproofed, saving you both time and effort.
AWARD-WINNING DESIGN
The jacket picked up a GOOD DESIGN® award for its innovation, quality and functionality. The jury received submissions from more than 3000 designers and companies around the world.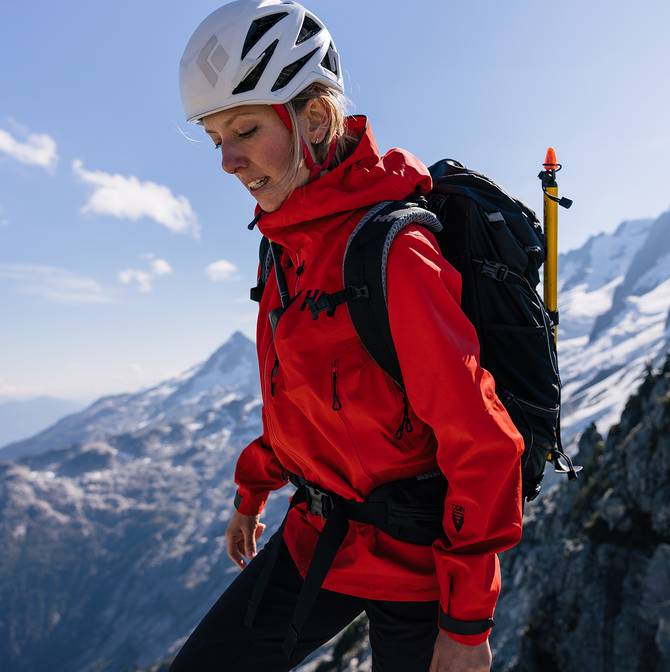 The Odin collection is suitable for the most extreme conditions in the mountains.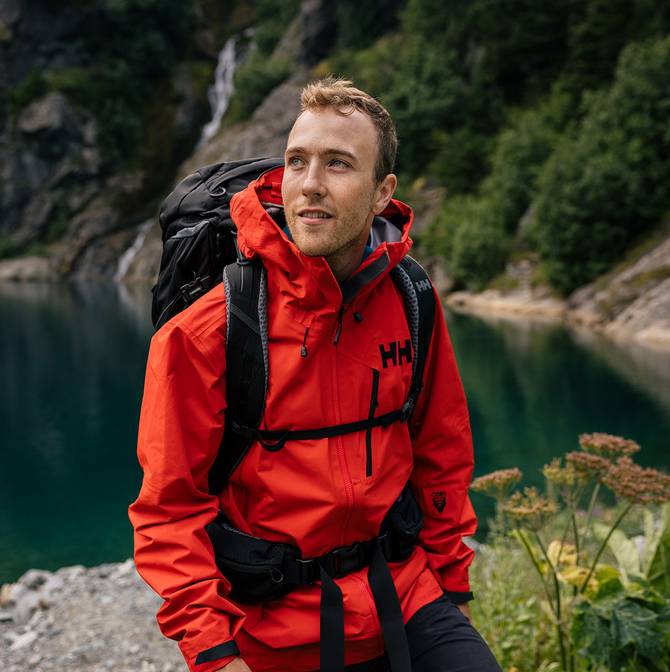 Protected without any chemical treatments.
OTHER FEATURES
Mechanical underarm ventilation comes with two-way zippers to help with fast cooling. Articulated construction and fit gives comfort and freedom of movement while you head onwards and upwards. And whether you're hiking or climbing, its helmet and backpack-compatibility allows for a range of activities.

The gear pockets are generous in size, giving you room for extras and any essential items that you might need to instantly access. A Recco® reflector also features, enabling you to be searchable in the wilderness.
"Our highly technical and professional grade Odin collection is trusted by professional search and rescue teams, mountain guides and outdoor-lovers all over the world. And with LIFA INFINITY PRO™, we're continuing to redefine what outdoor performance looks like while simultaneously reducing our impact on the environment."

— Sofia Jonsson, manager of the outdoor category at Helly Hansen