August 18th, 2018 | Helly Hansen 
It seems like thin insulators are everywhere. But the thinner they get, it's often at the sacrifice of warmth.
When Ski Team Sweden Alpine came to us, they had two criteria when it came to insulators: 1) keep them warm on snow and 2) be easily packable. We knew we could help and so it was time for us to create the ultimate warm and lightweight insulator..
How could we create a warm, versatile jacket with less bulk and minimal weight? To find the solution, we teamed up with Primaloft® and looked to our own LIFA® fibres. After four years of development, our collaboration resulted in a new, cutting-edge, and completely exclusive technology: LIFALOFT™ – lighter and still warmer than standard insulation. What's behind this revolutionary technology?
PARTNERING WITH PRIMALOFT®
When it comes to innovative insulation, Primaloft® is king and therefore, the ultimate partner to help us create the next innovation in insulation. Having partnered together for a long time, including the development of the Life Pocket™ – to keep your phone alive longer in cold environments - we were ready to take things to the next level with LIFALOFT™.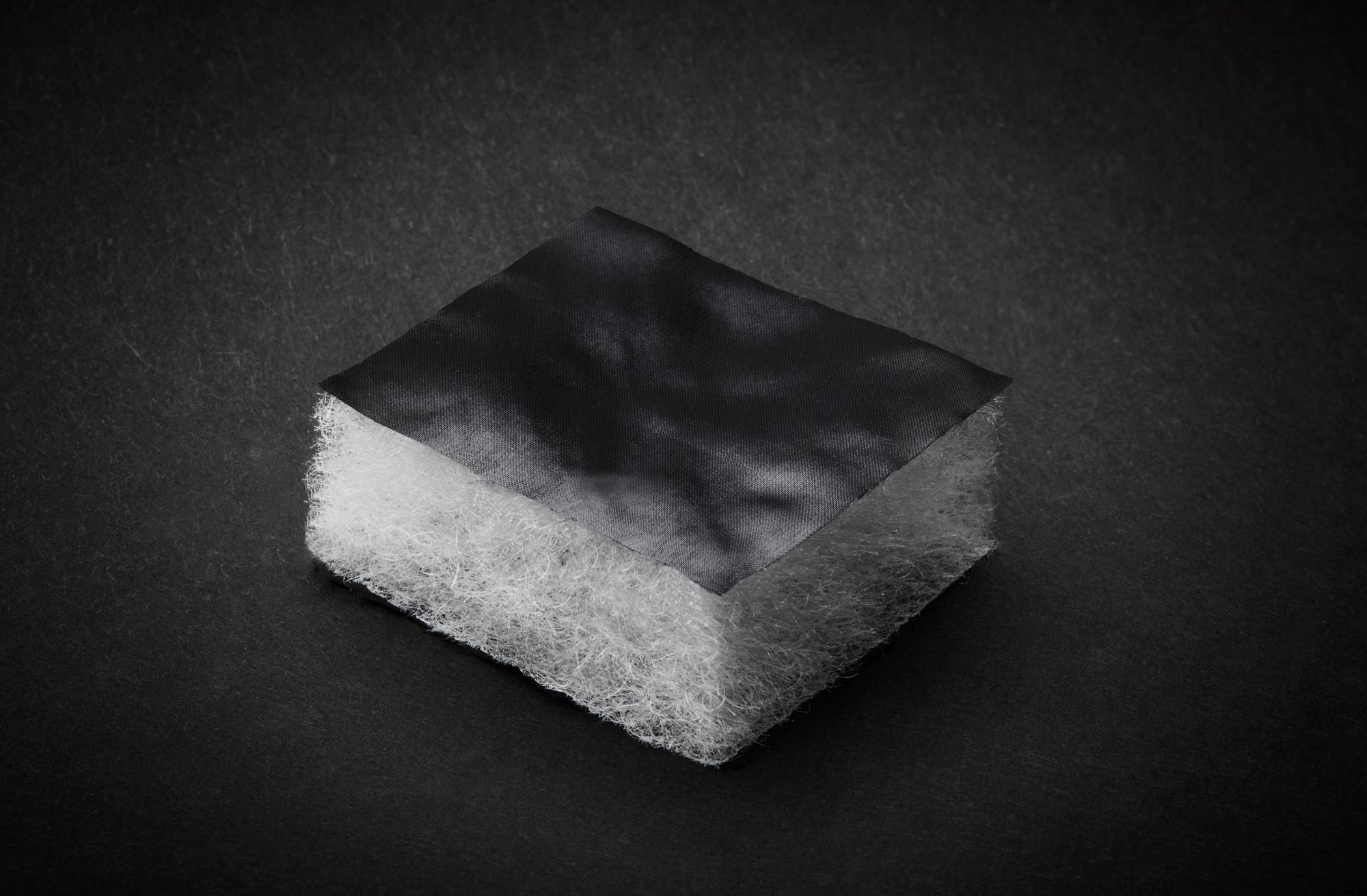 LIFALOFT™ captures a large amount of air in a small space, creating maximum warmth with minimum bulk
FROM LIFA® TO LIFALOFT™ – THE MAGIC BEHIND OUR BASE LAYERS, REINVENTED IN AN INSULATOR.
While we have focused on continuously refining LIFA® - which to this day, remains a cutting-edge base layer technology - we saw an opportunity to bring its unique properties into new applications. That's exactly what we did. Pave the way for LIFALOFT™....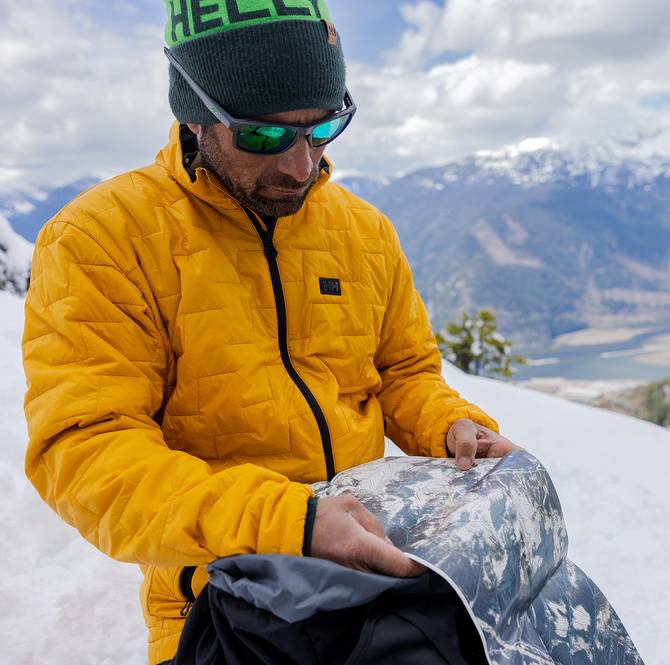 LIFALOFT™ is warmer thanks to an increased number of air pockets that capture and retain heat.

LIFA® fibers are lightweight and warm. When we merged them with Primaloft® insulation, we discovered a magical mixture that would take lightweight insulation to the next level:

1) Increased warmth thanks to an increased number of air pockets that capture and retain heat.

2) Hydrophobic properties prevent LIFALOFT™ pieces from absorbing too much moisture and helps them dry quickly.
From high-intensity activities to traveling, LIFALOFT™ is ideal for being on the move. 
"As with all of our products, we are inspired and driven by our athletes and the professionals that wear our designs every day."
_Philip Tavel_Category Managing Director
FROM SMALL TO BIG – A MORE RESPONSIBLE CHOICE WITH SUBTLE DETAILS
Beyond just being warmer and lighter, LIFALOFT™ is also better for the environment than standard polyester insulation. LIFALOFT™ has a smaller carbon and water footprint than comparable polyester and features bluesign® approved fabric and PFC-free DWR, too.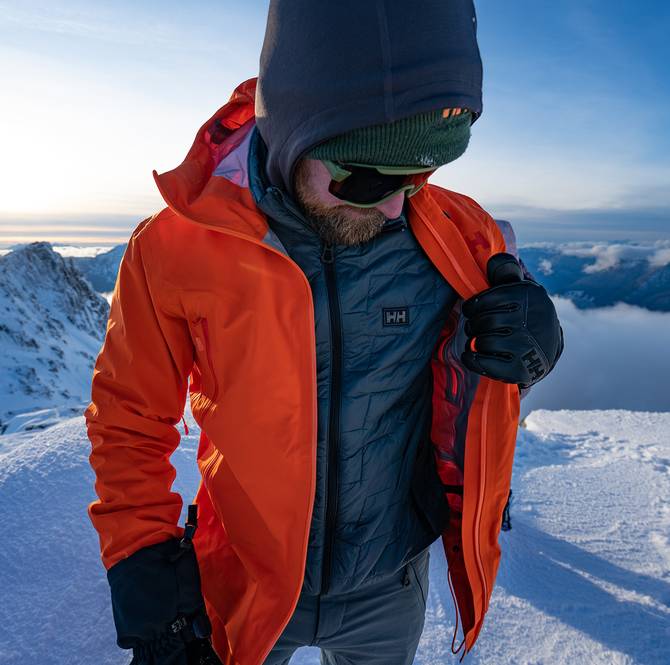 LIFALOFT™ insulators are tailored to be comfortable and low profile – perfect for layering
THE EVOLUTION OF AN AWARD-WINNING JACKET
In 2018, the LIFALOFT™ Hybrid Insulator jacket won the Red Dot Award for Product Design. Philip Tavell, then Category Managing Director at Helly Hansen said: "As with all of our products, we are inspired and driven by our athletes and the professionals that wear our designs every day. Professional skiers are constantly on the move and need products and layers that can hold up to training on the slopes and be stuffed into a small space, but remain dry for travel to a race the next day. Versatility in a piece is key to traveling athletes and we delivered just that in each LIFALOFT™ design. Winning a Red Dot award is a global recognition that we are developing in the right direction to create authentic and innovative products that satisfy professional skiers' needs". 
SHOP THE LIFALOFT™ HYBRID INSULATOR JACKET
Since then, we introduced LIFALOFT™ Air, designed especially for backcountry skiing. LIFALOFT™ Air enables air to pass through easily to make a more breathable midlayer that is lighter at the same level of warmth, perfect to avoid unnecessary bulk for tough climbs. With its wind-blocking properties and 100gsm2 insulation, LIFALOFT™ Air retains a light touch of warmth. Together with the additional stretch created by the knitted fiber, comfort is guaranteed as you gain momentum both onwards and upwards.