Aleksander Aamodt Kilde and The Norwegian Alpine Ski Team
August 22, 2022 | Helly Hansen
They say it takes a village to raise a child. We would like to add: It takes a team to raise a champion.
Even if ski racing is an individual sport, the Norwegian Alpine Ski Team is a vivid example of why teamwork is the key to an individual athlete's quest for perfection. By building trust within the team, the athletes strengthen their confidence, enabling them to experience true exhilaration and achievement on the mountain.
After becoming overall World Cup Champion in 2020, Aleksander Aamodt Kilde still faced the same uncertainties as other top athletes: Am I doing enough? Am I doing too much? Am I doing it right? Am I doing it wrong?
Luckily he didn't have to face these questions alone. Being part of a group he trusted—a group with the same mentality and goals as himself—made him feel safe, empowered, protected, and prepared; it helped him believe in himself and what he does.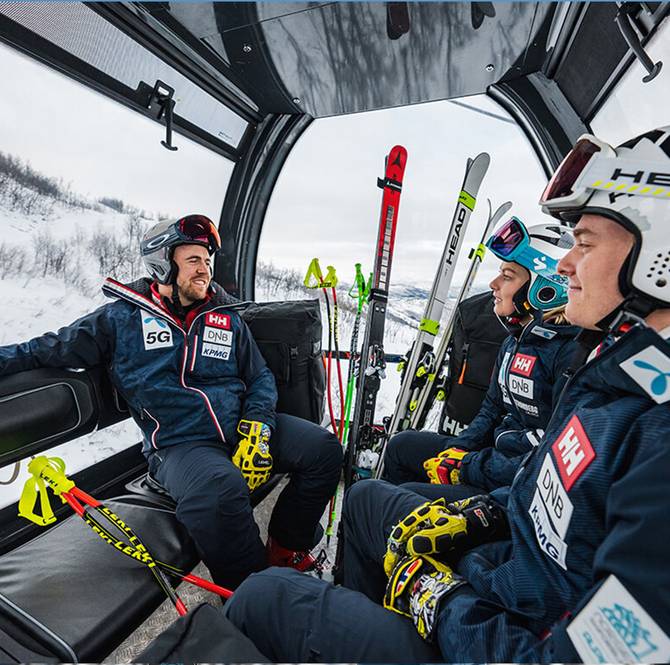 "For me, to be part of the Attacking Vikings is such an honor, to be able to represent the culture and set examples for the younger generations to come. It's incredible." 

 
Aleksander Aamodt Kilde went through a roller coaster of emotions in the wake of winning the 2020 championship. Then, less than a year later, he tore his ACL and went through an even wilder ride of emotions.
"You go from the highest highs to the lowest lows in your career, and it forms you as an athlete. And it forms you even more as a human being—it teaches you to stand up against the tough parts and try to fight your way back to the top of the podium.
"I always believed that I could do it. I believed that if I put in the effort I'm used to, I could make it happen. But there's always a question behind everything you do. So you start asking yourself questions and dwelling on whether you are doing things right or not. I think one of the keys is to believe in what you do and go for it 100%. Still, you never know for sure. That's the tricky part. So you must find a balance, take the right steps, and know where to go."
Being part of a team during his recovery process was essential to Kilde's comeback.
"This was a new situation for me, and there were so many people involved. You have to trust people, and you have to trust what you hear.
You also have to trust in yourself.
I definitively trusted my inner voice and how I coped with different situations. And I think this was really important in the processes that were a little challenging and painful, where I had to put in an extra effort.
I often asked the question: Why am I doing this? Why do I have to push my limits all the time? But on the other hand, I know that pushing those limits will give me motivation and acceleration the next day."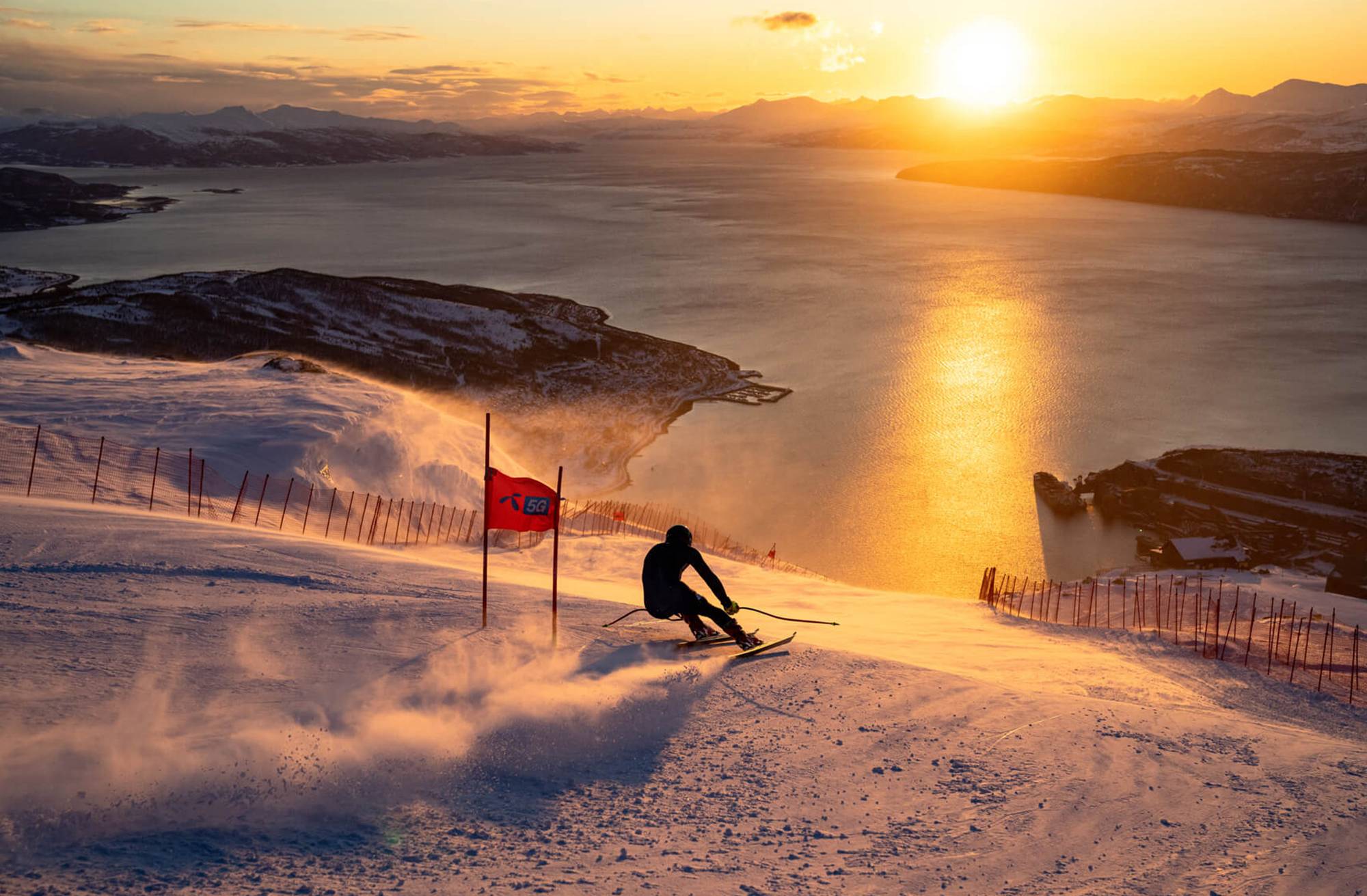 REPETITION…REPETITION…REPETITION
What defines a person's limits?
When Kilde won the legendary Hahnenkamm downhill—The Streif —in January 2022, just a year after his knee operation, he proved that you can push further with a solid team behind you.
"Being part of the Attacking Vikings comes with high expectations. The team pushes me every day. You have to give 100%. At the same time, you know that if you fall, your teammates will always be there."
This strong sense of teamwork is ingrained in the culture of the Norwegian Alpine Team. They work together to achieve their goals, and for Kilde, trusting that what you give is what you get is key to reaching the level you want to be at and staying there.    
But becoming part of the team and keeping your spot has its costs.
"Repetition is extremely important. That's why we have the same schedule 300 days a year. To get to a high level and stay there, you must have many repetitions.  
There were some sacrifices during my teenage years. I swapped hangouts with friends for training and races. But I never felt like it was a sacrifice because I just followed my dream. And aiming for a goal is really motivating."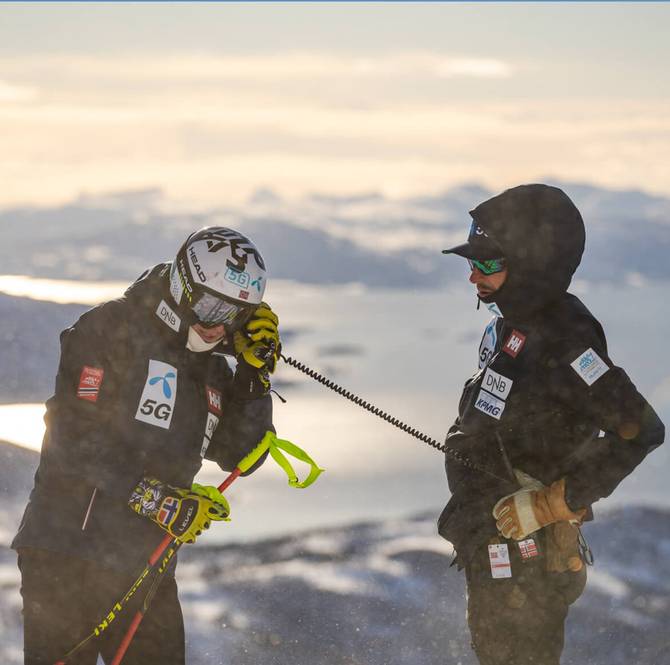 TEAM SPIRIT
Traveling with the team year-round forms a deep connection between teammates and coaches. "They sort of become your second family. You share the same passions and goals, creating an equal understanding that is not found anywhere else. Being part of a group with the same mentality provides an opportunity to be the best in the world at what you're doing.
"Training and racing on the mountain can be tough and tiring; it can be overwhelming. But together, we push through as a team," Kilde says.
FEEL ALIVE
"One thing I really appreciate about skiing is the adrenaline rush I get by crossing the finish line. I love standing on top of a mountain, knowing you have the whole slope for yourself. And you can go full gas, fight for milliseconds, aim for new goals, give it all, and feel the power of nature. But I also love just being alone on the mountain, in the quietness, looking at nature with a feeling of freedom."