WATER
Our love for water and snow motivates us to focus on conserving it in all that we do.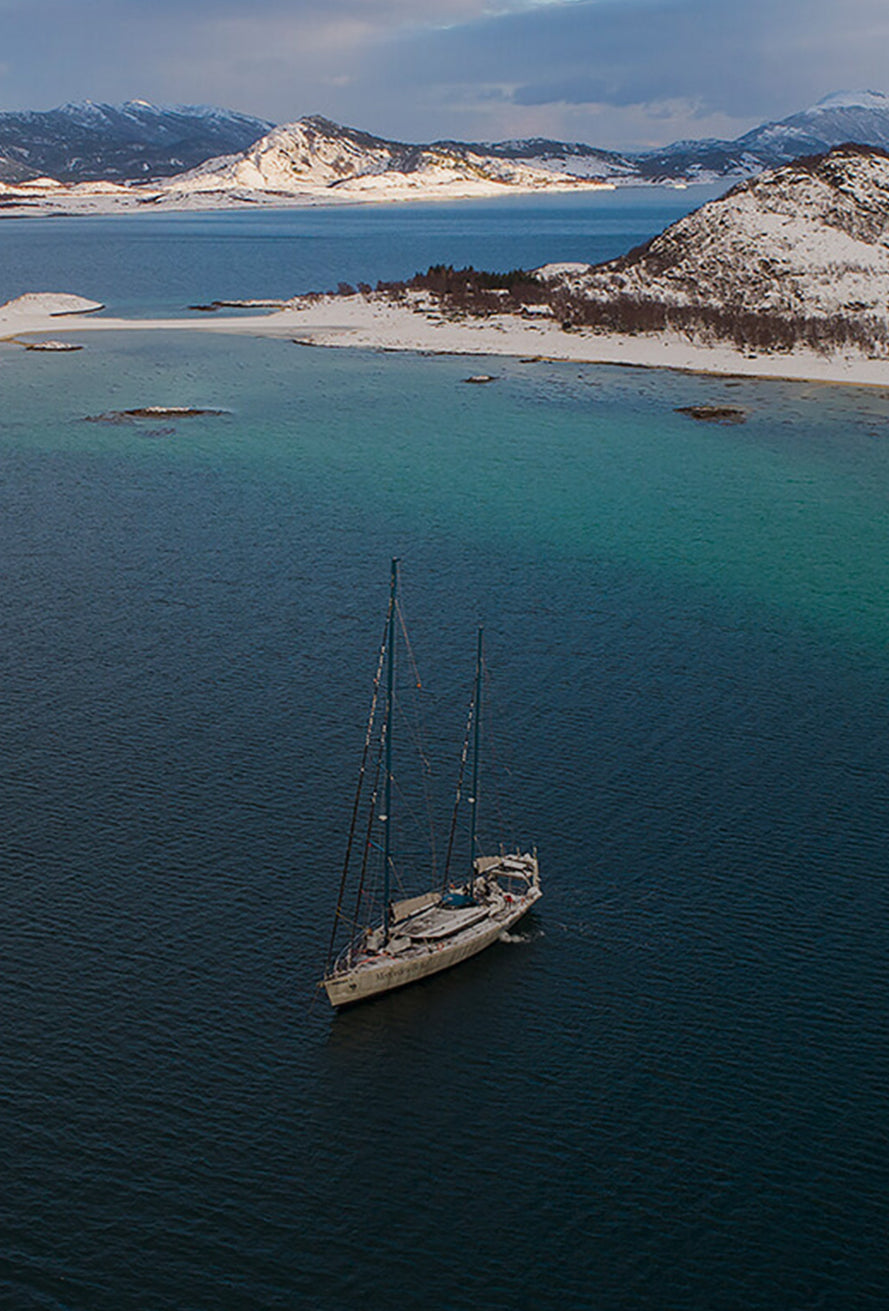 We will continue to focus on regeneration and conservation of water.
Since our foundation in 1877, we've enjoyed the sea and snow as our playground. More importantly, it's our home. Helly Hansen was born by the ocean and raised by the mountains.  It's our responsibility to treat the planet's water with dignity and respect.
We have a wide-ranging sustainability program and our focus is on water in all its forms. There are three primary ways in which we can link our actions to water: water pollution, water consumption, and GHG emissions. In order to measure our impact in these areas, we've partnered with SAC and are applying the HIGG FEM at the supplier level and HIGG MSI at the material level.