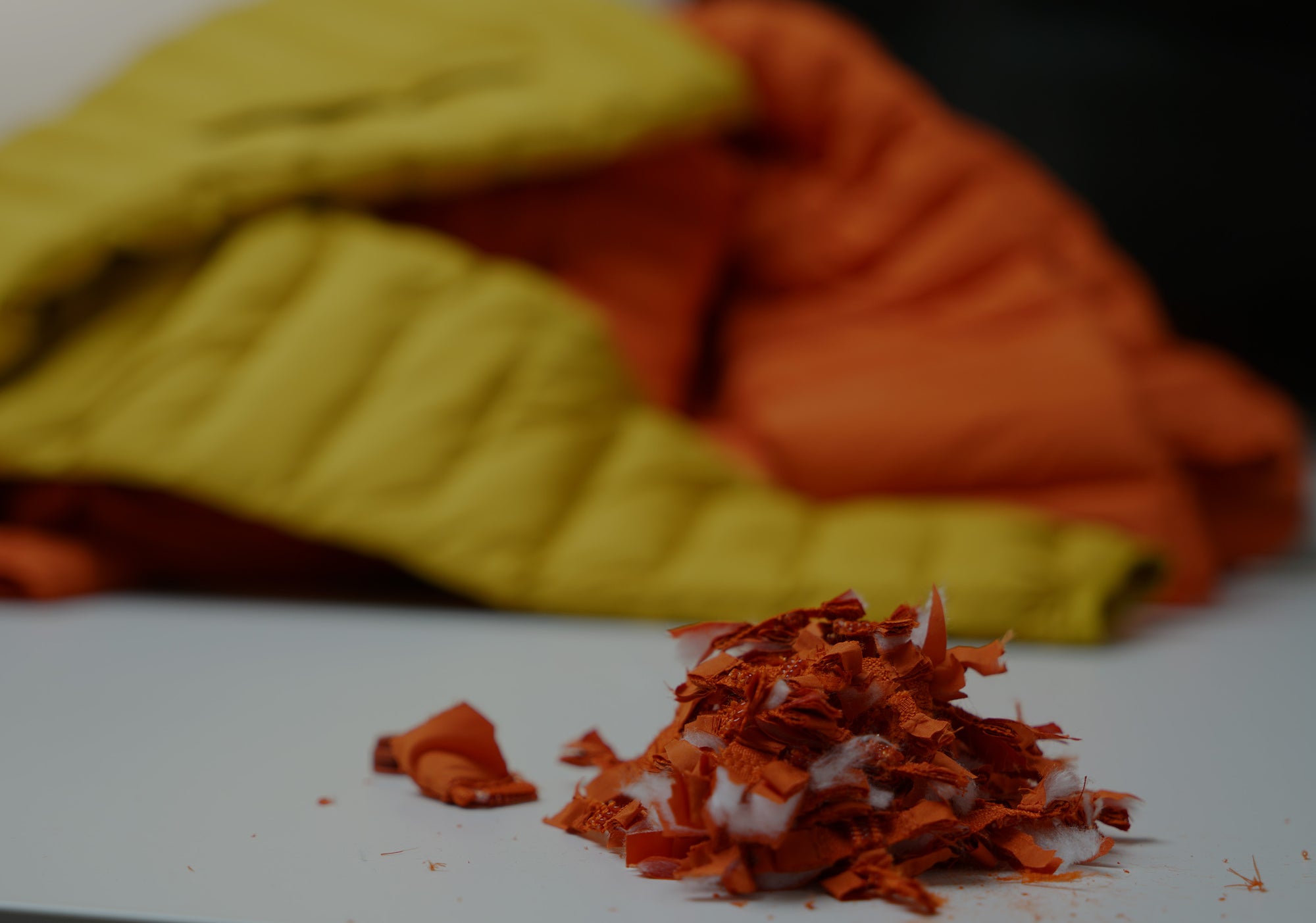 RECYCLED MATERIALS
Towards a circular design process.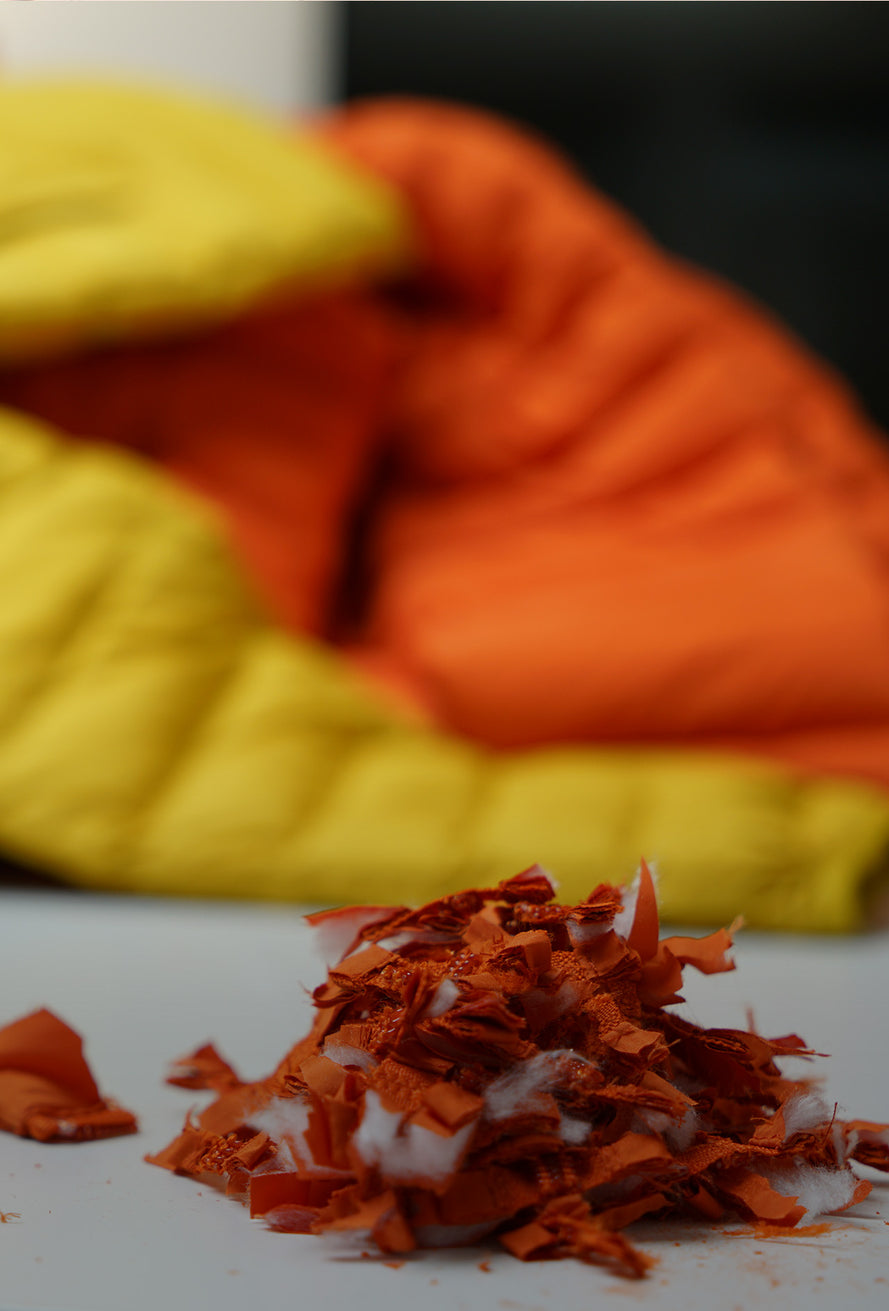 Recyclability starts in the design phase.
We are steadily increasing the volume of recycled materials in our apparel every season. Almost all of our nonwoven insulations contain 80% post-consumer recycled polyester. We also have managed to replace around 70% of our fleece fabrics with recycled content. 
Beyond just constructing products from recycled materials, we are working to make new products recyclable for the consumer. The infrastructure for recycling garments is still developing, but we hope to be prepared by designing more gear that is potentially recyclable.
SINGULAR MATERIAL CONSTRUCTION
With 73% of clothing either ending up in a landfill or being incinerated at the end-of-life and only 1% of textiles being recycled into new fabrics, Helly Hansen is hoping to lead the way forward in reducing waste through circular recycling. Many of our products are including fewer materials, for the purpose of recycling. The Mono Material Collection is constructed with singular material construction. Mono Material garments are 100% recyclable. Each product is made from one single material, enabling garment-to-garment recycling and reducing waste.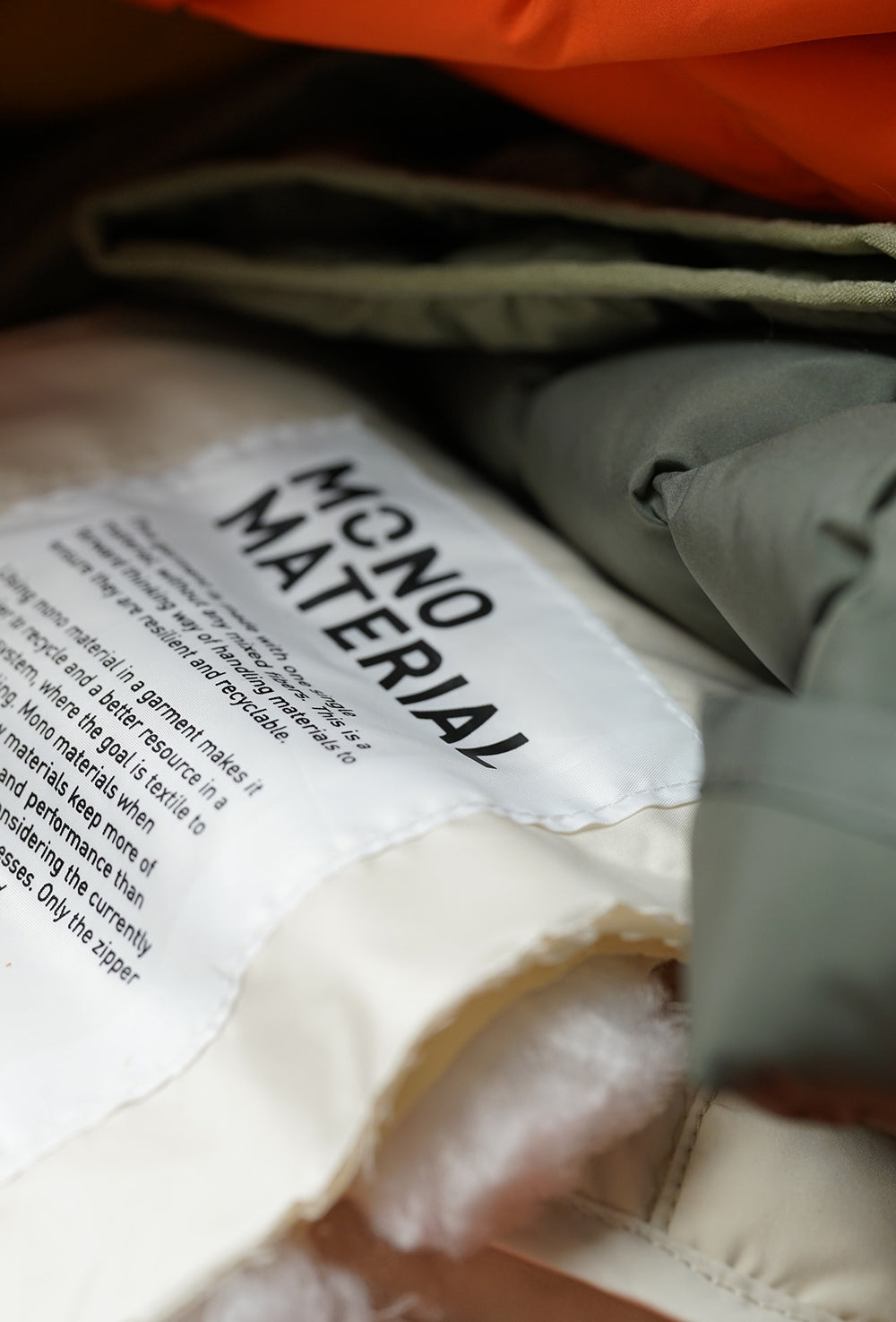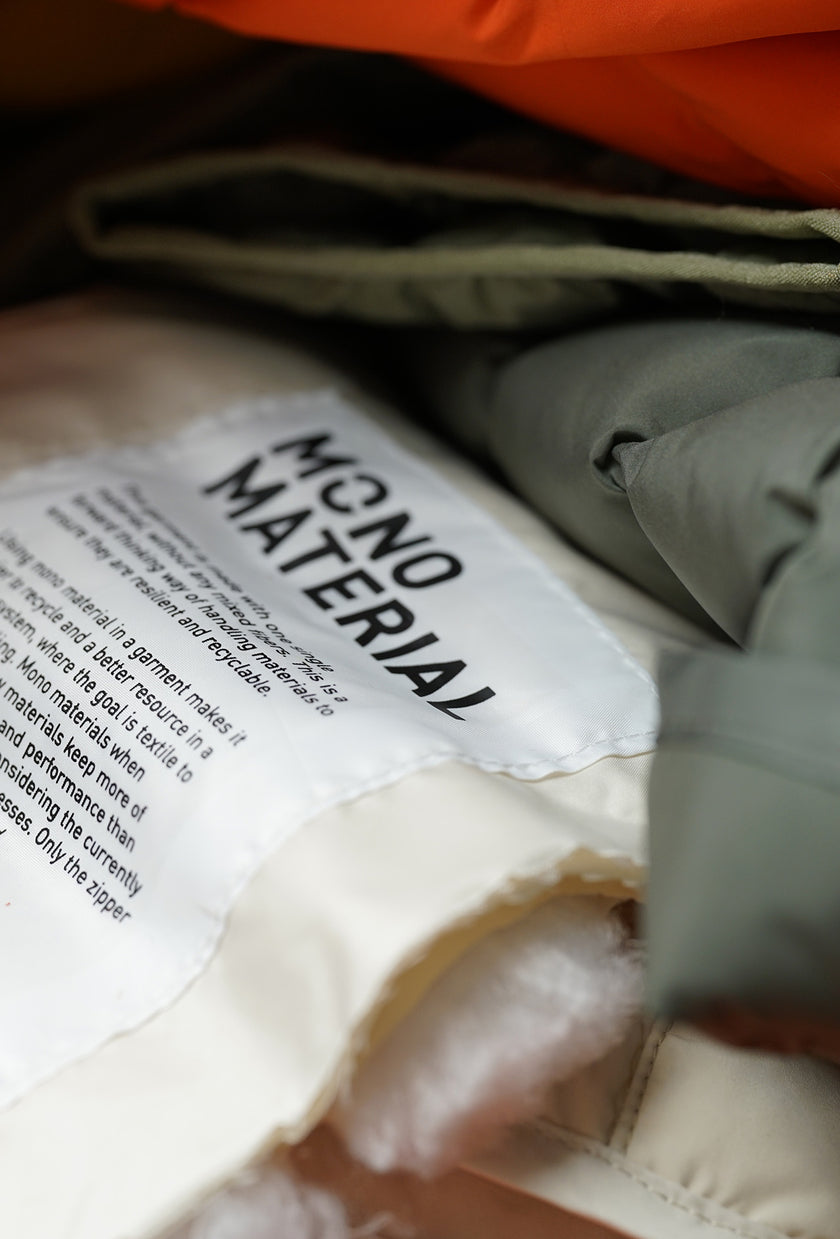 OCEAN BOUND
Ocean Bound plastic is plastic that is sourced within 50km (30 miles) of a coastline or main waterway in regions where waste is mismanaged. Discarded plastic waste ends up in streams and rivers which eventually all end up feeding into the ocean. By collecting the plastic at this stage we prevent it from polluting our oceans and harming marine life in the first place. The plastic is then recycled and used as a component across a range of our collections. From high-performing coastal sailing gear to our durable marine lifestyle collections, everyone can feel empowered to make a long-lasting impact. Our Ocean Bound materials currently fall into two streams (polyamide and polyester), both of which are repurposed to create high quality gear with the environment in mind.