August 10, 2017 | Helly Hansen
Launched in 2017 and expanding across collections, the Life Pocket™ and the Life Pocket+™ are some of the most subtle yet powerful features in many of our favourite jackets. This special pocket holds the secret to keeping your device alive longer in cold environments. Get to know the technology behind the benefits.
Developed in collaboration with PrimaLoft® and using thermal resistant materials, the Life Pocket™ stays two times warmer than a regular ski jacket pocket. Slightly more advanced, the Life Pocket+™ is engineered with PrimaLoft® Gold Insulation Aerogel and keeps your pocket three times warmer than traditional jacket pockets. This state of the art aerogel was developed by NASA to protect electronics in space; now it can keep your electronics warm for heavenly ski days on earth. Now, it's available in even more jackets across our collections.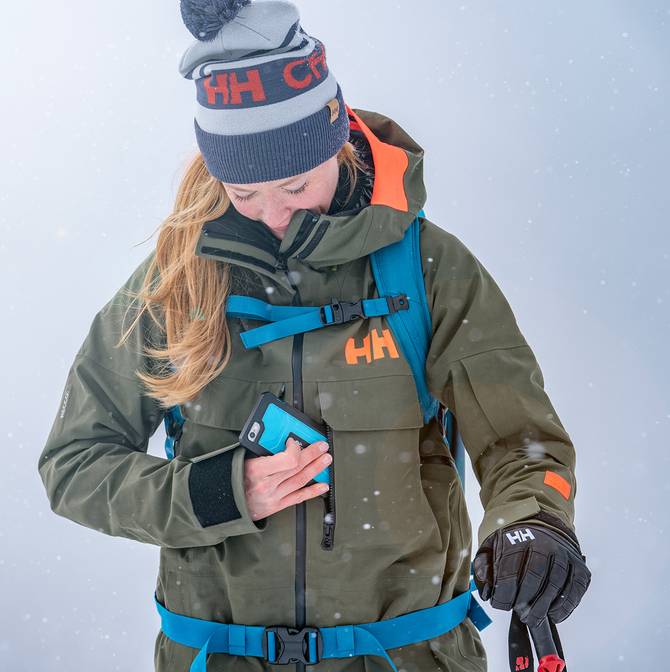 No need to tuck your phone into a warm sock in your backpack. The Life Pocket™ is integrated into the chest pocket to make the phone accessible in a second, wherever you are.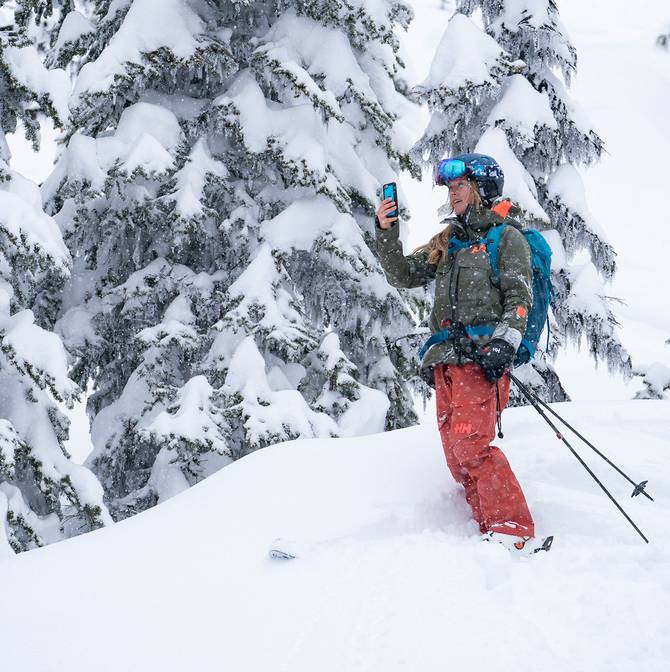 Extend the battery life of your mobile with Life Pocket™
DON'T FORGET YOUR PHONE
Whether you're waiting in the lift line, hiking through the backcountry, or relaxing at the after-ski, you want your phone alive. Most skiers want to take selfies, check weather reports, and meet up. A phone is also the lifeline for calling ski patrol or getting help in challenging situations. Ultimately, a dead phone battery can be more than just a small inconvenience, it can be a big problem.
Unfortunately, cold weather has a chilling effect on both the batteries and the delicate mechanics in smartphones. There's a very good chance that your cell phone won't last through a long day on the mountain. For you to capture these memories, the Life Pocket™ is here to help.
We theorised that a warmer pocket could help keep phones alive longer, and it turns out we were right. Thanks to the Life Pocket™, every skier's most ubiquitous piece of equipment can stay alive for long days on the slopes.
OFF THE SLOPES: LIFE POCKET™ IS NOW IN MORE COLLECTIONS
After the introduction of the Life Pocket™ in our ski gear, we've expanded it to select insulators, parkas, and other jackets.