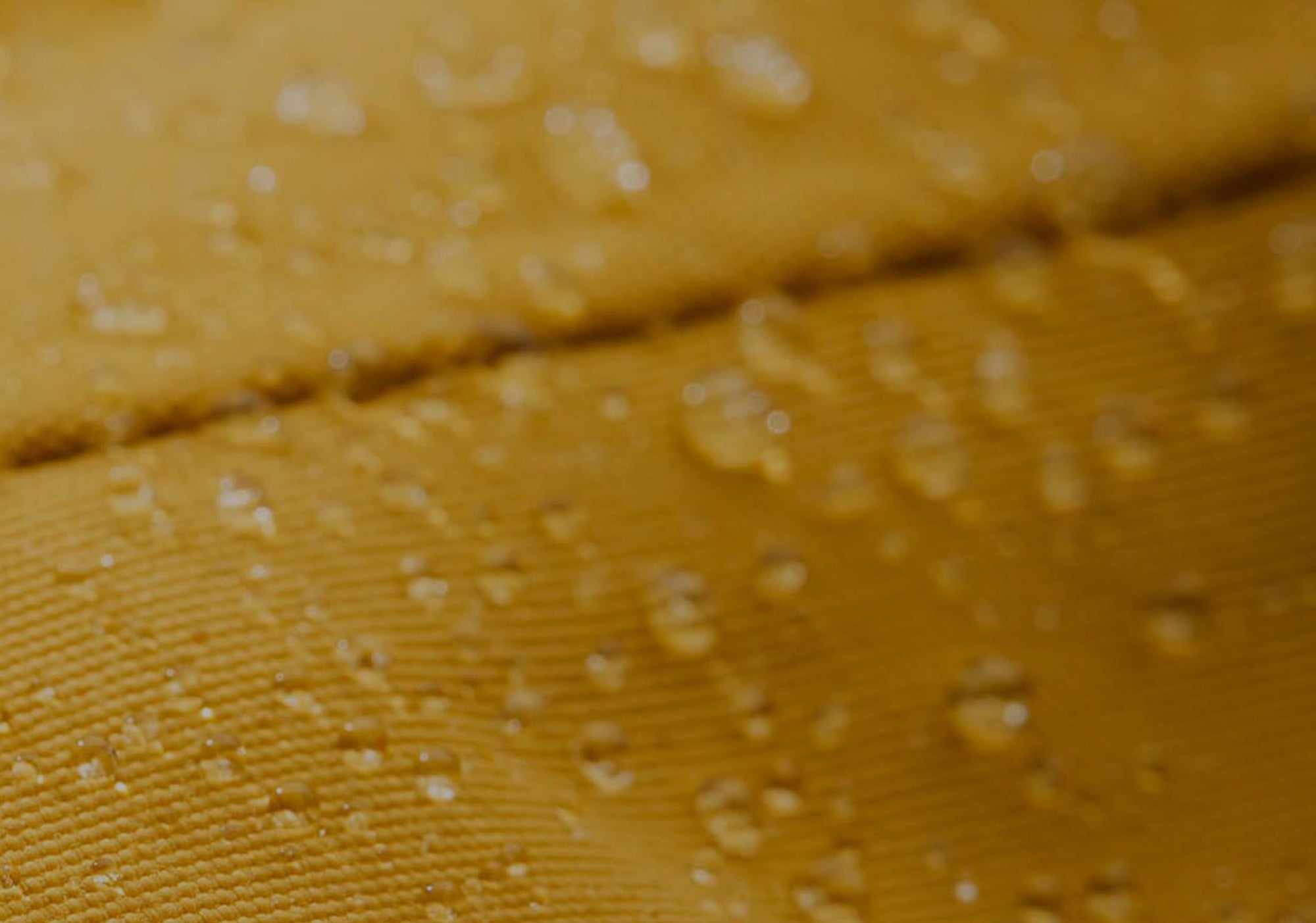 OCEAN BOUND MATERIALS
Tough against the elements. Designed for the environment.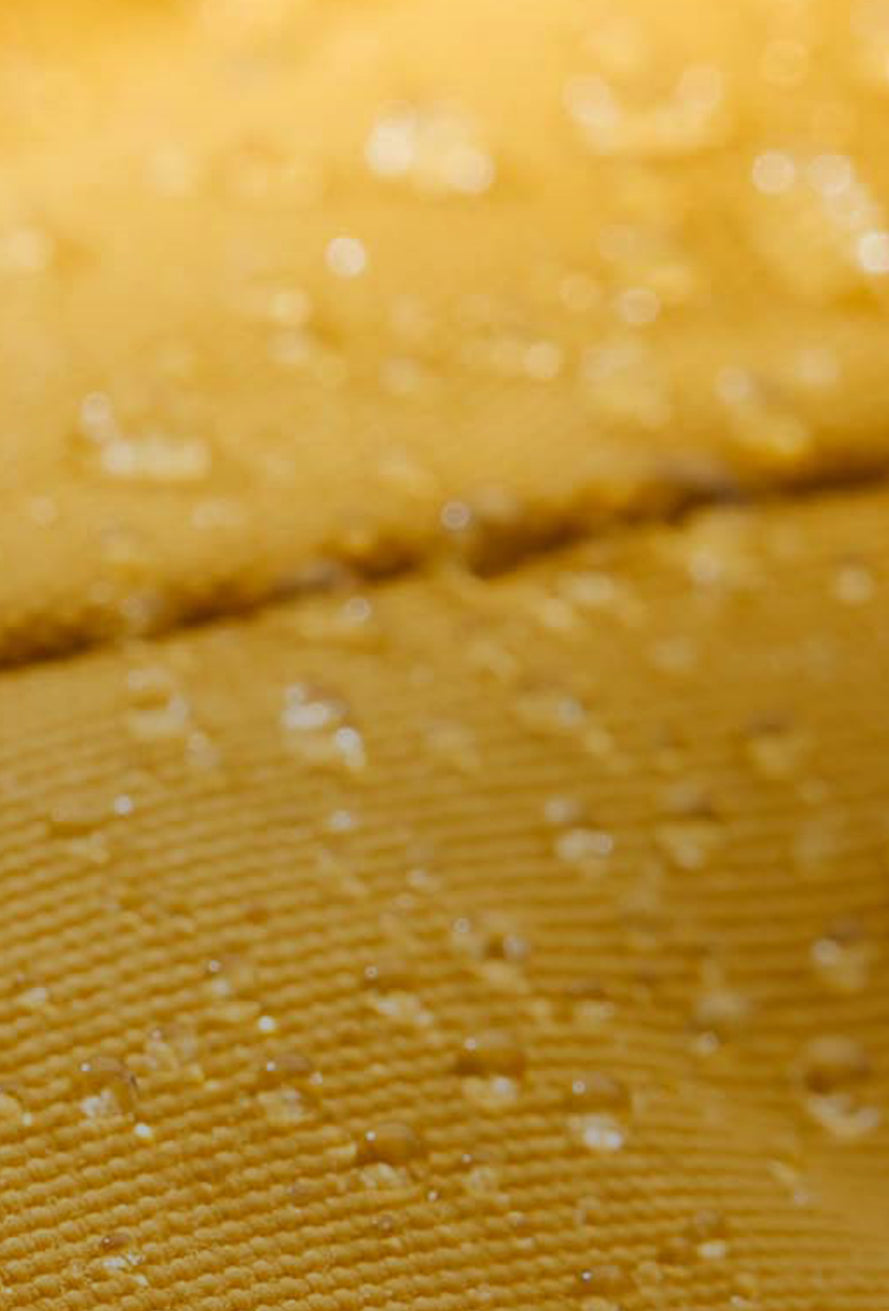 OCEAN BOUND MATERIALSOUR APPROACH TO OCEAN BOUND MATERIALS
Ocean Bound plastic is plastic that is sourced within 50km (30 miles) of a coastline or main waterway in regions where waste is mismanaged. Discarded plastic waste ends up in streams and rivers which eventually all end up feeding into the ocean. By collecting the plastic at this stage we prevent it from polluting our oceans and harming marine life in the first place. The plastic is then recycled and used as a component across a range of our collections. From high-performing coastal sailing gear to our durable marine lifestyle collections, everyone can feel empowered to make a long-lasting impact. 
Our Ocean Bound materials currently fall into two streams (polyamide and polyester), both of which are repurposed to create high quality gear with the environment in mind. 
POLYMIDE & POLYESTER
An estimated 20 percent of all plastic waste in the oceans comes from marine sources. Of this, around half arises from abandoned, lost or otherwise discarded fishing gear. Known as "ghost gear", they form a major source of marine litter.  

 

Our Ocean Bound polyamide is sourced from fishing buoys. Gathered in Taiwan through a governmental initiative, and certified through Control Union as reclaimed material, the fishing buoys are transformed into recycled nylon yarns. Currently our application of Ocean Bound polyamide is in our HELLY TECH® sailing constructions and will be expanding for future collections. 

THE PROCESS

The collected fishing buoys are gathered on a platform before being loaded and transported to the local recycling centre. Here, they are melted at a high temperature and extruded into nylon chips, which are then dried, spun and textured to turn them into nylon yarn.

ENVIRONMENTAL IMPACT

The purpose of our gear is to help people stay and feel alive. This requires high-quality materials durable enough to hold up against the harshest elements. By using the highest quantity of Ocean Bound polyamide technically feasible, we aim to reduce the amount of plastic waste reaching the ocean and maintain the long life cycle of our gear.

OCEAN BOUND POLYAMIDE

Polyester fabric featuring Ocean Bound material is made from post-consumer plastic bottles collected within 50km of a coastline or major waterway in countries or regions where waste is mismanaged. To certify the origin we work with OceanCycle, the world's first and leading certification standard for ocean-bound plastics. Currently, we work with three OceanCycle stations in Indonesia. 

THE PROCESS

Through our partnership with OceanCycle, local communities are supported to establish collection points, each of which is run and managed by local people and audited and certified by OceanCycle's schemes. Anyone registered as a collector can hand in plastic waste and in return, receive a payment. All material handed in is registered fully traceable throughout the supply chain back to the collection point, giving full assurance that the material is sourced from existing (post-consumer) waste.

ENVIRONMENTAL IMPACT

Reducing our dependence on petroleum as the raw material for fabric helps to reduce the strain on our ecosystems. Our Ocean Bound polyester currently repurposes around 25 PET bottles for every fleece jacket and around 20 for every shell jacket.

*based on Higg MSI 3.0 data at msi.higg.org. Percentage reduction pertains to the raw material phase.

OCEAN BOUND POLYESTER
PRODUCTS FEATURING OCEAN BOUND MATERIALS